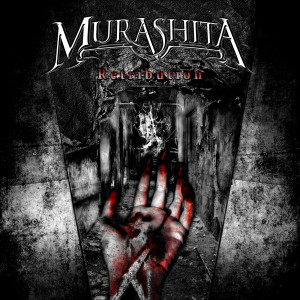 MURASHITA, the new band led by former Hemoptysis front man/guitarist Masaki Murashita has released the debut single "Retribution".
"Retribution" is exclusively available online now at MURASHITA's Bandcamp page and will be available worldwide on iTunes, Amazon.com, and most major online retailers on Tuesday, January 20th.
The single features bassist Kelly Conlon (DEATH, MONSTROSITY, VITAL REMAINS), drummer Kevin Talley (SUFFOCATION, SIX FEET UNDER, CHIMAIRA) and was Mixed by Ryan Greene (Megadeth, NOFX).
MURASHITA will be entering the studio this spring to record the full debut EP.
For more info, visit MURASHITA's official website at www.masakimurashita.com
On the web:
www.masakimurashita.com
www.facebook.com/murashitamusic
www.twitter.com/masakimurashita
www.youtube.com/masakimurashita